Water leisure on the Valras - Plage and Vendres - Plage resort.
---
If you want to rent a jet ski or a pedalo or go skydiving at Valras - Plage.
Le Méditerranée campsite introduces you to its partner "Espace Location 34" à Vendres - Plage .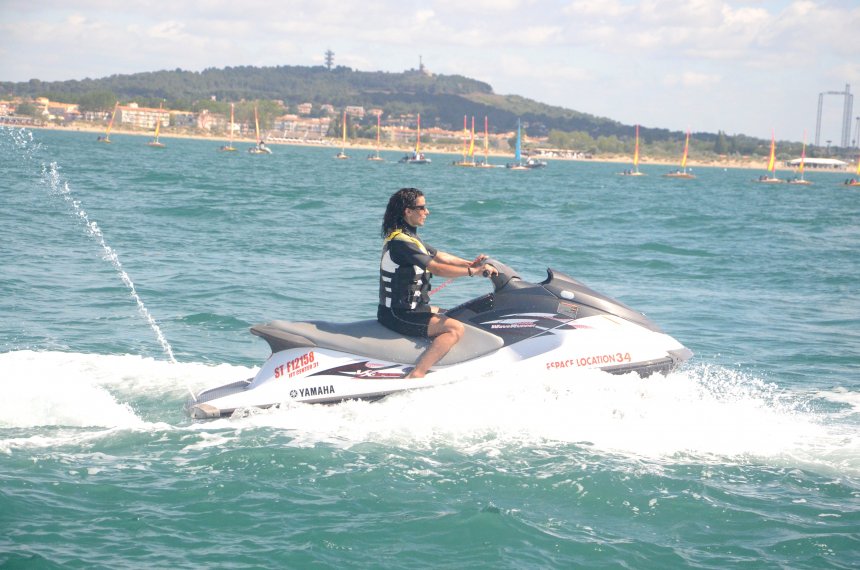 Their passion for sailing and sliding has meant that jet skiing and skydiving have expanded their business: 1000 m2 of surface space divided into different zones: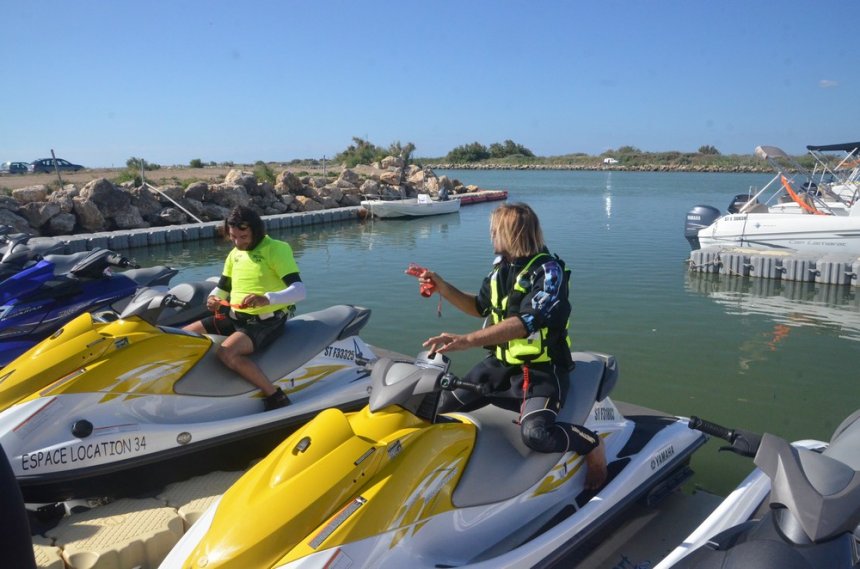 – 300 m2 for the installation of sunbathing, mattresses and umbrellas for the comfort of the clientele
– 400 sqm for storing ski jets and boats
– 150 sqm for guarding ski jets
Rinsing and launching your jets with a very advantageous rate (no more worry to access the beach and join the family: a private channel is set up by them. Entry and exit are allowed at low speed). For your safety all team members have the diplomas of skydiving jet instructor and the first aid certificate.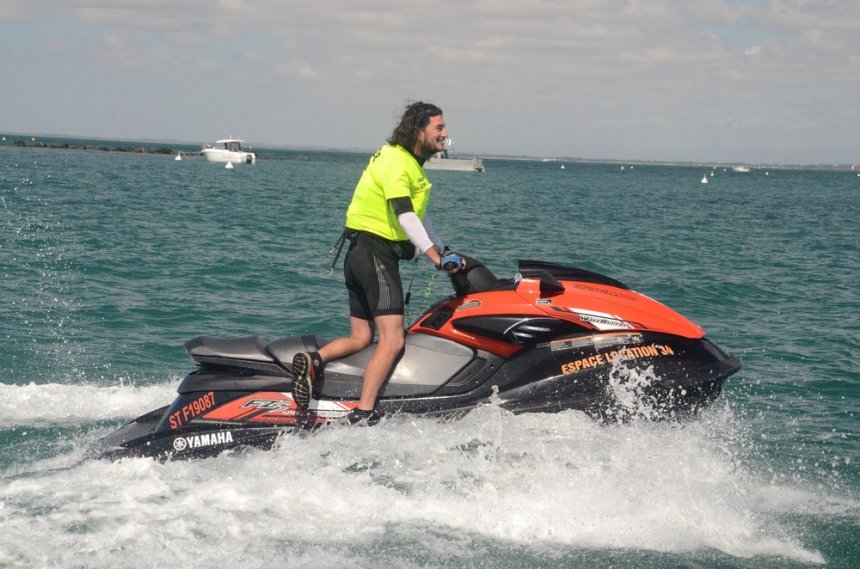 The multi-activity passport will allow you to discover or rediscover several water games: ski bus, fly fish, scooter of the seas, skydiving.
We remind you: sunbathing and plagias is a plaster mattress rental
Other partners: JET7 Jet ski rental in Palavas-Les-Flots.