The entertainment and evening of the campsite, for the pleasure of being together!
Every day in July as in August, enjoy the various activities for young and old... Choose a holiday with family or friends... you'll be spoilt for choice to keep you entertained!

Within the campsite, various activities are offered, during the day and in the evening. Between entertainment for young and old, sports, musical or even relaxing activities you can for sure find your happiness. Throughout the summer season the campsite offers various activities: fitness, football club, creation of souvenirs, pool games, lotto, petanque contests. The Mediterranean also offers you to participate in evenings such as karaoke entertainment, Blind Test party, DJ nights, musical groups, concerts, foam parties, Election of Miss / mini Miss Camping, themed meals...
During these evenings games are organized or all can participate. The campsite and its partners will give you the opportunity to win exceptional prizes such as go-karting tours, jet ski initiations and many other lots.
The Petanque
It is no secret that petanque, in south of France, is like a religion!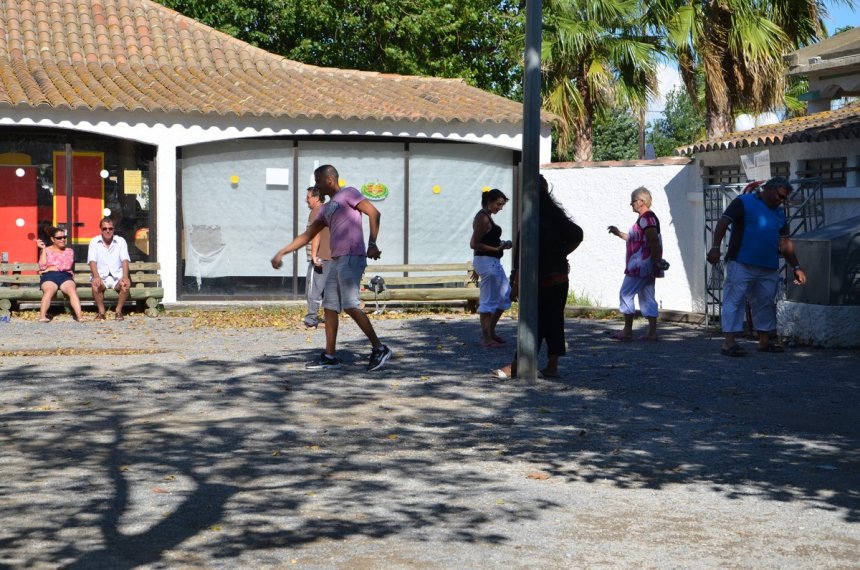 Camping has made its competitions a tradition. Come and meet, if you are lucky according to your dates of stay, great champions of the petanque and the Lyonnaise who visit us every year:
Henri Lacroix, Simon Cortes or even Marco Foyot... If you stay in Le Méditerranée during their presence you can attend and even why not participate in a game of balls with these big names of the middle.
The schedule of activities is given for information purposes only and may be subject to modifications during the summer season.